Entry-level recruitment, though brings tremendous benefits, the process still presents some unique challenges. Some of the most common entry-level recruitment challenges facing companies today are the lack of qualified candidates, high turnover rate, and generational differences in the workplace.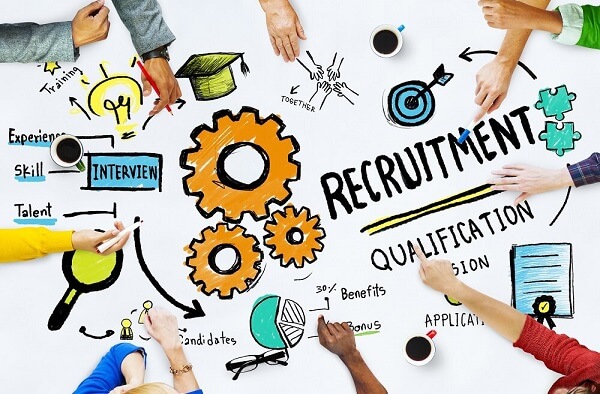 Recruiters and hiring managers alike need to stay on top of their game in order to attract and retain the best talent from such a big crop of potential future employees.
Read more: Entry-level recruitment: Best practices (Part 1)
7 best practices for successful entry-level recruitment
Most companies are fully aware of the importance of graduate recruitment. According to a 2017 report by the Rockefeller Foundation, 97 per cent of the U.S. employers say entry-level jobs are crucial to their success. Yet many do not handle entry-level hiring well.
in the previous article, we have discussed the first three best practices and they are: employer branding is critical, incorporate video into interview, and avoid lengthy recruitment process.
Focus on potential
Instead of focusing on past experiences, interviewers should go with situational questions that explore how the candidate will react in hypothetical scenarios.
Grads put much emphasis on professional development. So be sure to offer lots of training and development opportunities, especially if you cannot compete with other employers when it comes to salaries and other benefits. Let the candidates know how you can help them grow and become more successful later in their careers.
One recent trend in graduate recruitment is to put more emphasis on behaviours and capabilities and less on qualifications and educational background. That is, employers today are more concerned about grads' future potential than past achievements. As a result of this trend, recruiters are increasingly relying on psychometric assessments to screen candidates.
Read more: What should be included in your employee's development plan?
Be mobile-friendly and social-media friendly
Many Gen Z candidates will probably apply for a job via their smartphones. So, making sure your company's website is mobile friendly should be a priority. In addition to emails, you should utilise texting to keep in touch with candidates.
Be nice if things do not work out
Brands aggressively go after young consumers in the hope of turning them into loyal customers, which will lead to repeated purchases in the future. The same principle applies to employment.
Candidates for entry-level jobs tend to be underrated in many organisations, but if you do not treat them with respect, it may have a lasting effect on your brand. Even if things do not work out, it is possible that your company will need to recruit them again in the future. So being nice to all candidates will go a long way.
Read more: The candidate experience - What you might not know
Plan for retaining them early on
It is no secret that entry-level jobs can have very high turnover rates. So it is critical to have a smooth on-boarding and sufficient training in the first few months. Assigning mentors to newly recruited grads can go a long way towards making sure they feel right at home.
Grads are new to the workplace and may be unfamiliar with office etiquette and rules such as the company dress code. A mentor can guide them on the work culture and basic tasks such as how to answer an email or where to get office supplies.
It is important that the mentors give prompt feedback and compliment the grads on their first successes. Boosting their confidence is key to a smooth on-boarding.
Read more: Understand the fundamentals of 360-degree feedback
Entry-level jobs can be boring and unfulfilling. Do not forget to give newly hired grads new responsibilities when they are ready. Providing sufficient training is also a great way to show your company is serious about keeping them for a long time. A performance and salary review should be conducted after six months.
Ideally, their long-term career path should be planned from the very beginning. Ask them about their professional goals, and discuss how they plan to achieve them during their first days. This will show the company's commitment to the young employees' future, and allow the mentors to better guide them.
Determining how well an individual fits in your organisation is a tricky question. Let's TRG Talent take the burden off your shoulder with our Job Fit Solution! Talk to our experienced consultants and request a free demo today.