Choosing the right finance tools can make all the difference in maintaining steady fiscal health and gaining a competitive edge for businesses in the current business-as-unusual landscape. This is achievable with suitable software-as-a-service (SaaS) financial management software to streamline your processes, enhance decision-making, and elevate your business' financial efficiency.
But with a multitude of options available today, how do you navigate the maze of choices to find the perfect fit for your organisation?
Read more: Fundamentals of Cloud | Public v Private, SaaS v Hosted, Multitenancy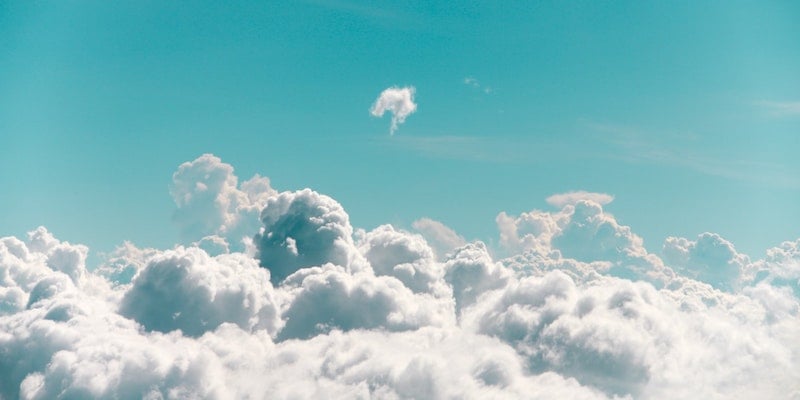 Choosing the Best SaaS Financial Management Solution: 6 Criteria to Consider
In this blog post, we will walk you through 6 crucial criteria that will ensure you make an informed decision—one that aligns seamlessly with your business goals and sets the stage for financial success.
1. Adaptability
As businesses navigate their way through the modern economy, financial management software needs to be more than mere tools; businesses need adaptable solutions that act like reliable companions on their journey to digitalisation. This means scalability and adaptability are key factors when choosing software solutions for your business.
SaaS financial management software is designed to be scalable upon demand. Together with the pay-as-you-go subscription model (where you only pay for what you use), these solutions prevent overprovisioning and ensure optimal business performance.
In addition, cloud solutions offer scalable data storage. This allows businesses to scale up and down as needed while maintaining high-quality services. Therefore, when choosing a SaaS financial management solution, keep in mind your business goal and pick the solution that moulds itself accordingly.
Read more: 10 Questions to Consider for Successful Financial Management Implementation
2. Process Acceleration
In order for businesses to efficiently meet demands and requests, it is crucial for the SaaS financial management solution to offer users real-time access to financial data anytime, anywhere.
Ideally, the solution should also be mobile-friendly, allowing for convenient financial management on the go. SaaS solutions that offer online capabilities provide not only enhanced data security but also seamless synchronisation, resulting in streamlined financial management processes.
Another factor to consider is choosing a SaaS financial management solution that offers APIs (Application Programming Interfaces). This feature can automate several aspects of a business' infrastructure, making it easier to manage resources, deploy updates, and integrate with other services, thus enabling them to focus more on their core competencies and progress faster instead of spending time and resources on IT infrastructure, improving operational efficiency.
Read more: Financial Management for Nonprofits: a World Vision's Case Study
3. Embedded Analytics
Is your financial accounting system equipped with the necessary tools to make informed decisions? By choosing a SaaS financial management solution that offers built-in analytics capabilities or the flexibility to integrate them as needed, businesses can ensure they can assess their performance accurately and make data-driven decisions.
These features allow for easy data visualisation, interactive reports, and the ability to extract or query data with ease, empowering accountants of all experience levels to analyse financial information effectively.
Read more: Networked Analytics - the Next Wave of Business Intelligence
Without these essential features, businesses may find themselves relying on manual and time-consuming processes to gather and analyse data, which results in missed opportunities, inefficient resource allocation, and, ultimately, financial setbacks.
On the other hand, embedded analytics provides businesses with a competitive advantage by enabling them to quickly identify trends, spot areas for improvement, and make informed financial decisions.
There are multiple SaaS solutions that offer easy operations, such as Infor SunSystems. This solution is well-known for its Excel-like Infor Q&A—a feature that allows accountants of all experience levels to report, extract, or query data with ease.
Read more: How Infor -SunSystems Hospitality Empowers Hotel Businesses
4. Global Features and Functions
In today's interconnected world, businesses are operating on a global scale like never before. With customers and teams spread across different countries and time zones, it is essential for a SaaS financial management solution to have robust global capabilities. This means the software should be able to seamlessly handle transactions and data from multiple locations, currencies, and languages.
By offering support for local languages, businesses can ensure that users from different regions can easily understand and navigate the software. This not only enhances the user experience but also improves productivity and efficiency.
Similarly, having the ability to handle multiple currencies is crucial for businesses operating in different markets. This ensures that financial data is accurately captured and reported while simplifying processes such as currency conversion and exchange rate calculations.
In addition to language and currency support, global capabilities help reduce latency and ensure quick response times. This can ensure that data is processed and accessed quickly, regardless of geographical location, thus improving the user experience and customer satisfaction, as well as enabling real-time collaboration and decision-making.
5. Data Backup and Recovery Plan
A comprehensive data recovery plan is an essential component of any SaaS financial management solution.
An effective recovery plan requires redundancy and replication. Data is duplicated across multiple servers or locations to ensure seamless takeover in case one data centre fails. By implementing redundant data storage, businesses can protect their most valuable digital assets—data—from the risk of loss or corruption.
Another important component of an effective data recovery plan is testing and validation. This involves simulating various disaster scenarios to validate the recovery plan and make necessary adjustments. By conducting regular testing, businesses can ensure that their recovery plan is effective and can be relied upon in times of crisis.
Read more: How to Implement A Disaster Recovery Plan to Protect Your Financial Data?
When it comes to top-tier cloud solutions with backup and recovery capabilities, Infor SunSystems is an outstanding contender as it is fully supported by Amazon Web Services (AWS), which provides a robust infrastructure for data storage and recovery.
Being powered by AWS means Infor SunSystems users can leverage multiple features, such as Amazon S3 (Simple Storage Service) for data backup and AWS Site Recovery for disaster recovery options. These features enable businesses to create fully customised recovery plans that protect their financial data in every possible way.
Read more: How AWS Manages and Maintains Their Massive Data Centres
Companies can rest assured that their critical financial data is secure and can be quickly recovered when disaster strikes. This level of data protection is crucial for all businesses, as it ensures business continuity and minimises the risk of financial setbacks.
6. Reliable and Reputable Vendors
Besides implementing a suitable and effective SaaS financial management solution, finding a reliable and reputable vendor is equally important. Your trusted vendors must provide excellent services before, during, and after deployment.
Top-tier vendors prioritise security and implement comprehensive measures to protect your data and maintain uninterrupted business operations. They invest heavily in infrastructure, offer robust disaster recovery plans, and provide 24/7 monitoring for your business.
Read more: Exploring Financial Management Solutions: An Overview of 6 Leading Providers
Reputable vendors are committed to innovation and regularly introduce new features, services, and improvements. Another advantage of working with reputable vendors is the extensive network of partners and third-party applications, creating a thriving ecosystem of resources and tools.
Your business will have access to more tools and resources to enhance your solution's capabilities. By aligning with such vendors, you can leverage cutting-edge technologies and stay ahead of the competition without the need for constant migration.
At TRG, we pride ourselves on our systematic approach to serving our clients. We invest the time to truly understand each client's unique needs, identifying any gaps and expectations they may have, and aligning our efforts with their goals.
Our ultimate objective is to deliver the most suitable solution that not only enhances their competitive advantage but also ensures long-term sustainability. Our SaaS financial management of choice is Infor SunSystems Cloud, which offers all of the above capabilities plus more. One of its standout advantages is its foundation in Infor OS, which provides users with limitless opportunities to streamline, automate, and expand their operations.
By leveraging Infor OS, businesses can take advantage of a vast range of Infor and non-Infor functions, features, and add-ons. This means they can further customise the solution to meet their specific needs and preferences, ultimately turning SunSystems Cloud into a suite of comprehensive solutions capable of empowering businesses to always stay ahead.
Furthermore, Infor SunSystems Cloud takes advantage of the scalability and flexibility of cloud technology. With the ability to easily scale up or down as needed, businesses can adapt to changing market conditions and business demands.
Discover the power of Infor SunSystems Cloud and explore its core modules with our complimentary data sheets, ready for you to download today!