Over the years, Infor SunSystems has transformed into a comprehensive enterprise suite that goes beyond a mere accounting software system. However, with numerous SunSystems implementation partners available, selecting the most suitable one for your business can be a daunting task. To help you make an informed decision, consider the following factors when choosing a partner to implement SunSystems for your business.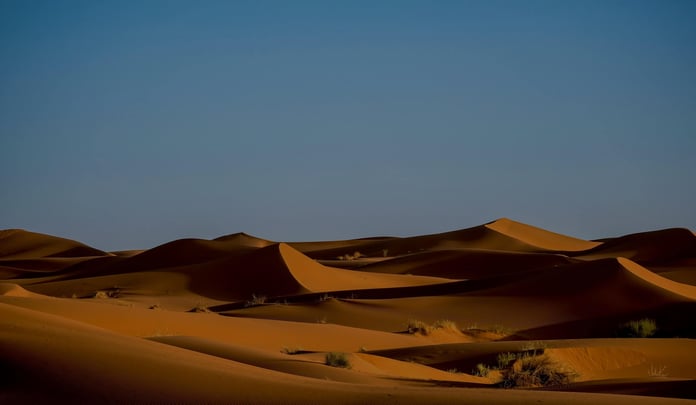 Choosing the Best SunSystems Implementation Partner: 7 Key Factors to Consider
1. Expertise
Look for a partner with a strong track record of successful SunSystems implementations. They should have experience in your industry and be able to provide references and case studies.
SunSystems is becoming increasingly powerful, offering advanced functionalities that go beyond a traditional accounting software system, such as sales, purchasing, and inventory management. This complexity means that the implementation process requires a more extensive level of knowledge.
In addition to technical expertise in the system itself, the partner's industry-specific knowledge is essential. Each industry has its own financial best practices, reporting standards, and compliance requirements, and a partner with a deep understanding of your industry can ensure a smoother and more efficient implementation process.
By partnering with an expert who understands your industry, the implementation of SunSystems will be faster and with fewer issues. The right partner will have a deep understanding of the unique financial requirements and regulatory compliance of your industry, enabling them to tailor the implementation process to your specific needs. This will help ensure that the system is fully optimised for your business from the outset, resulting in a more efficient and streamlined operation.
Read more: Ready to Rebound: Accor Poised for Recovery with Infor SunSystems SaaS
2. Technical proficiency
The partner should have certified SunSystems consultants who are knowledgeable in the latest versions of the software and can provide technical support.
A technically proficient partner will be able to provide expert guidance on the best way to configure the system to meet your business's unique needs. They will be able to identify any potential roadblocks and provide solutions to overcome them, helping to ensure that the implementation process runs smoothly.
In addition, a technically proficient partner will have experience working with businesses of varying sizes and complexities. They will have a track record of successful implementations and be able to provide references from previous clients.
It's important to note that technical proficiency goes beyond simply knowing how to install and configure the software. It also involves having a deep understanding of the underlying technology, such as the database architecture, reporting tools, and integration capabilities. This expertise is crucial for ensuring that the system is not only implemented correctly but also integrated seamlessly with other critical business systems.
This understanding is even more critical with the recent launch of the SaaS-based SunSystems Cloud. Unlike traditional on-premises software, SaaS-based solutions are hosted in the cloud, which means that the underlying infrastructure and architecture are entirely different. A partner with a thorough understanding of the cloud-based environment will be better equipped to guide you through the implementation process.
Read more: 7 Things to Know About the Newly Launched Infor SunSystems 7 SaaS
Overall, technical proficiency is a key factor to consider when choosing an implementation partner for SunSystems. A partner with the necessary technical expertise will help ensure a smooth and successful implementation, allowing your business to reap the benefits of this powerful financial management solution.
3. Project methodology
The partner should have a structured implementation methodology and project plan that ensures the project is delivered on time, within budget, and to the desired quality.
A well-defined project methodology helps ensure that the project is completed on time, within budget and meets the business's requirements.
A good implementation partner will have a clear and well-defined methodology in place that they use for each implementation project. This methodology should include clear steps, milestones, and deliverables, as well as roles and responsibilities for each team member involved in the project.
The methodology should also include processes for managing issues, risks, and changes throughout the project lifecycle. This ensures that any issues or risks are identified and addressed in a timely manner and that any changes to the project scope or requirements are properly managed and documented.
Read more: Why most Digital Transformation Projects Fail
One of the most critical aspects of project methodology is communication. The implementation partner should have a clear plan for communication with the business throughout the project, including regular progress updates, status reports, and ongoing communication to ensure that expectations are managed effectively.
Finally, the project methodology should be flexible enough to accommodate any unique requirements or circumstances that arise during the project. An experienced implementation partner will have a range of tools, templates, and methodologies at their disposal to ensure that the project is delivered successfully.
Overall, project methodology is a critical factor to consider when choosing an implementation partner for SunSystems. A partner with a well-defined methodology and a track record of successful implementation projects will help ensure that your project is completed on time, within budget, and meets your business's requirements.
4. Customer service
Choose a partner that provides excellent customer service and is responsive to your needs. They should be available to provide ongoing support after the implementation.
During the implementation project, the partner should provide a dedicated project manager who serves as the primary point of contact for the business. The project manager should be responsive to any queries, concerns or issues raised by the business and provide regular progress updates on the project's status.
In addition to the project manager, the implementation partner should have a team of experienced consultants who are well-versed in SunSystems and have a deep understanding of the business' industry and unique requirements. The consultant team should be accessible to the business and available to answer any questions or concerns that arise during the implementation.
After the implementation is complete, a good implementation partner will continue to provide ongoing customer service and support. This may include regular system health checks, training, and consulting services to help the business get the most out of SunSystems.
The partner should also have a well-defined support process in place to ensure that any issues or concerns raised by the business are addressed promptly and effectively. This may include a helpdesk or support ticketing system, and a dedicated team of support staff who are available to troubleshoot and resolve any issues that arise.
Ultimately, the quality of customer service provided by the implementation partner can make a significant difference in the success of the SunSystems implementation. A partner who is committed to providing excellent customer service and support will help ensure that the business maximises the value of SunSystems and achieves its financial management goals.

5. Partnership approach
The partner should take a collaborative approach and work closely with you to understand your business needs and goals.
A good partner should approach the project as a long-term collaboration, not just a one-off implementation.
The partnership approach involves working closely with the business to understand its unique needs, challenges, and goals. This includes taking the time to understand the business' industry, financial management processes, and reporting requirements. With this understanding, the partner can provide tailored solutions and advice that help the business achieve its financial management objectives.
A good partner should also take a proactive approach to the relationship. This means being accessible and available to the business, providing ongoing training and support, and regularly checking in to ensure that the system is working effectively.
Moreover, the partner should be committed to staying up-to-date with the latest developments in the financial management technology landscape. This includes keeping an eye on emerging trends, identifying new technologies that may benefit the business, and being proactive in suggesting improvements and enhancements to the system.
Finally, the partnership approach involves working collaboratively with the business to continuously improve the system. This includes soliciting feedback from users, conducting regular system audits, and suggesting improvements based on user feedback and industry best practices.
Ultimately, a partnership approach to the implementation of SunSystems can help the business get the most out of the system, optimise financial management processes, and improve overall financial performance.
Read more: Why Vendor Due Diligence Is a Must in IT Solutions Selection
6. Price
Pricing is an important factor to consider when choosing a SunSystems implementation partner. The cost of the software and associated services can vary widely, so it's important to understand what you're getting for your money and ensure that it fits within your budget.
When evaluating pricing, it's important to consider both the upfront costs and any ongoing costs associated with the system. Upfront costs may include the cost of the software license, implementation services, and any required hardware or infrastructure. Ongoing costs may include maintenance and support fees, as well as any additional modules or features that you may need in the future.
It's also important to consider the value that the implementation partner can provide for the price. A good partner will offer a clear and transparent pricing model, with no hidden fees or surprises. They will also be able to provide guidance on the most cost-effective way to implement and use the system and may be able to offer bundled pricing for multiple services.
When evaluating pricing, it's important to balance cost with quality. While a lower price may seem attractive, it may not always be the best choice in the long run if it means sacrificing quality or support. It's important to choose an implementation partner that offers a fair and competitive price while also providing high-quality services and support to help ensure the success of your implementation.
7. Compatibility
Make sure that the partner's values, culture, and work style are compatible with your organisation. This will help ensure a smooth and successful implementation.
Compatibility refers to the ability of the system to integrate with other software applications that your organisation may be using.
It's important to consider whether the implementation partner has experience integrating SunSystems with other software applications that your organisation is currently using or may use in the future. This can include other financial software, as well as industry-specific software such as inventory management or procurement systems.
Read more: Infor OS – The Foundation of Future Enterprises
Compatibility also refers to the ability of the implementation partner to work with your existing IT infrastructure. This can include your network, hardware, and other systems that you have in place. It's important to ensure that the implementation partner has the technical expertise to integrate SunSystems with your existing infrastructure without causing disruption or downtime.
In addition to technical compatibility, it's also important to consider the cultural compatibility of the implementation partner. This can include factors such as their communication style, work ethic, and approach to problem-solving. A good implementation partner should be able to work closely with your team and adapt to your organisation's unique culture and way of doing business.
Overall, compatibility is an important factor to consider when choosing a SunSystems implementation partner. Ensuring that the partner has experience working with your existing software applications and IT infrastructure, as well as a cultural fit with your organisation, you can help ensure a successful implementation that meets your business needs.
With its advanced functionalities and powerful capabilities, SunSystems is a highly valuable tool for businesses. However, partnering with the right implementation partner is essential for a successful and effective implementation process. By choosing a partner that meets the aforementioned factors, you can unlock the full potential of SunSystems and enjoy the many benefits it has to offer.
As an Infor Gold Partner with almost three decades of experience in implementing SunSystems, TRG International is your trusted source of guidance for every aspect of your SunSystems implementation. Our consultants have a deep understanding of SunSystems and can help you navigate the complex process of implementation, ensuring that you get the most out of your investment.
At TRG, we take pride in delivering a comprehensive suite of services that cater to your unique business requirements. From consultation to configuration and customisation, we work with you every step of the way to ensure a successful implementation.
Contact us today to learn more about how we can help you implement SunSystems and achieve your business objectives. Our team is ready to assist you with any questions or concerns you may have, and we're committed to helping you achieve success with your SunSystems implementation.