Larger companies have the benefit of a larger workforce, usually with more roles per function to get the job done. (That's not to say that big companies are bloated with redundancies; plenty of big corporations are known for running lean and efficient operations.) But in contrast, small business managers likely feel more pressure to get the most out of every person they hire to fill voids faster.
To guarantee effective recruitment, in addition to considering skills and experience, you need to ensure proper fit. Whether or not they realise it, all organisations have a culture, and the employees they hire should fit that culture. For small businesses, it's more akin to welcoming a new member of the family. As a hiring manager, you want to be able to look back after a period of time and think "Wow, I'm so glad that we hired Joe for this position - he does a great job and fits our company so well."
Read more: Pre-Hire Assessments: Definition and Factors to Consider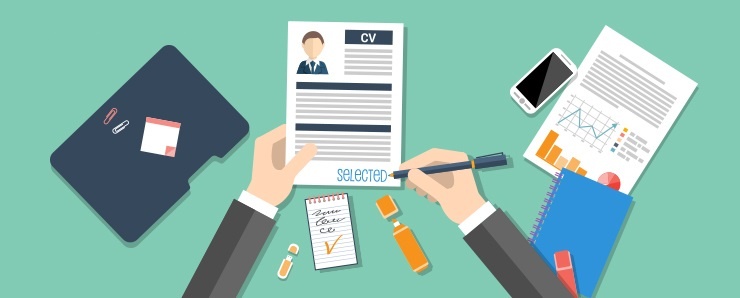 Job-fit solutions for small businesses will help you hire great employees by understanding the core characteristics of your top performers.
There is no greater tragedy in business than hiring competent employees into jobs in which they are destined to fail. When this happens, their potential is wasted. New-hire assessments measure essential behavioural characteristics an employer needs to make the most intelligent hiring and selection decisions.
Job-fit solutions for small businesses help business owners predict job suitability and accurately helps match people with the work they do.
Read more: Confidently Make Hiring Decisions with Job Fit Solution
Today, successful small businesses use new-hire assessments during the interview process to learn more about job candidates. There are many kinds of employee assessments available, but the most successful hiring assessments use job fit as a tool to increase consistency and success in the hiring process.
Job-fit solutions combine tested and reliable data derived from pre-employment screening assessments with a customised job analysis survey to create a benchmark that will match candidates to the job and your company. By including job fit as a key factor in your employee selection process, your hiring process will be significantly more effective.
Read more: Agile Recruitment: Is it Better than the Traditional Approach?
How does it job fit work?
Based on objective criteria, the small business owners or management team selects top performers in a given position. The top-performing employees are assessed on their mental ability, behavioural traits, and occupational interest, which include the following 20 core characteristics:
1. Learning index
2. Verbal skill
3. Verbal reasoning
4. Numerical ability
5. Numeric reasoning
6. Energy level
7. Assertiveness
8. Sociability
9. Manageability
10. Attitude
11. Decisiveness
12. Accommodating
13. Independence
14. Objective judgment
15. Enterprising
16. Financial
17. People service
18. Creative
19. Technical
20. Mechanical
These data are used to create a unique job-fit profile that lays the foundation for the skills and characteristics required by your company for selecting and hiring talented people.
Infographic: 6 Key Features of a Quality Pre-Hire Assessment
With the job profile analysis, multiple managers have the ability to weigh their opinions and express views regarding a specific position. Once the 57-question analysis has been completed, managers' responses are entered into the assessment centre for processing. The result is a unique job-fit profile.
In addition to providing information about a candidate's personality type and behavioural characteristics, the new-hire assessment for job fit will provide customised, challenging interview questions that are prepared specifically for a particular candidate based on their assessment results. These Department of Labour-approved, specific interview questions can be used in the second interview. This gives you and your managers a critical advantage in the hiring process.
Read more: What is HR Analytics and Why Do You Need to Be Aware of It?
Using new-hire assessments in your hiring and selection process will give you a competitive edge as you increase consistency and success in hiring talented employees. Matching people with the work they do creates a solid workforce that has the right people in the right positions.