Infor SunSystems Cloud is a financial management software developed to enable organisations, regardless of their sizes and industries, to streamline and automate their financial operations, including accounting, budgeting, and reporting.
If you are new to SunSystems, navigating the software and understanding how to use its many features can be overwhelming, and thus, having a detailed, interactive guide to help beginners ease their training would be helpful.
Here is how.
Read more: More Things to Know about Infor SunSystems Cloud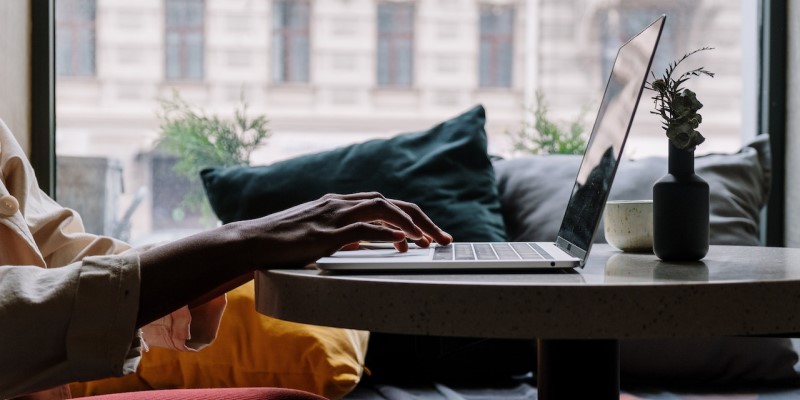 Why should you undertake SunSystems Cloud training for new users?
The answer is simple: so you can be efficient during your daily operations.
Proper SunSystems Cloud training programmes not only help you understand all the ins and outs of the solution but also show you tips, tricks, and best practices so you can get the most out of your investment.
As the software evolves and new features are added, the training programs can also help you stay on top of these changes and ensure that you are using SunSystems most effectively.
By taking up training on how to use the software's many key features and add-ons, you can automate routine tasks, reduce errors, and better understand your organisation's financial performance.
If you are interested in training programs for SunSystems Cloud, it is a good idea to research the training provider that best fits your needs and learning style. Consider discussing this with a SunSystems consultant or partner who can provide additional guidance and support as you learn to use the software.
There are many ways to receive SunSystems training, including online courses, in-person training sessions, and self-paced study materials. Some organisations may offer SunSystems training as part of their employee onboarding process, while others may provide training as needed for specific projects or initiatives.
With the right training and support, you can unlock the full potential of SunSystems Cloud and take your financial management to the next level.
Read more: SunSystems End-User Training: Classroom or On-Demand?
Sharpen your SunSystems skills with TRG Academy
Being one of Infor's Gold Channel Partners and a software provider with a proven track record of continuous successful implementation, it is also natural that we provide end-user training to our clients.
And we accumulate those years of in-the-field experience and industry knowledge to develop our own on-demand training platform, TRG Academy, to cater to a broader target audience.
What is TRG Academy?
TRG Academy is an on-demand training and certification platform designed by industry-leading experts at TRG, aiming to create courses that are accessible at any time and any place. A definite plus is that TRG Academy caters to every training need. Whether you are new to SunSystems, a seasonal user, or already a pro, you can still gain valuable insight and expand your knowledge of SunSystems.
TRG Academy also offers many other courses beyond SunSystems, for instance, TEBIS, Infor OS, Infor Q&A, EPM, and other TRG products.
Read more: The Importance of SunSystems Cloud End-User Training: Who Needs It Most
As a user, you can benefit from the All Access Membership, which saves you up to 50% on the yearly plan. The All Access Membership is designed to provide you with a flexible and cost-effective way to access TRG Academy's training programs and courses.
With the All Access Membership, you can take as many courses as needed within the membership period without paying for each course separately. If you are looking to enhance your skills and knowledge in multiple areas or still determining which specific courses to take, the All Access Membership is a highly affordable package to consider.
The courses are designed to help you improve your skills and knowledge in respective fields and to meet the demands of the ever-changing business landscape.
The cost and duration of the All Access Membership will depend on the package and the number of users. If you're interested in signing up for your team or want to learn more about the benefits of the membership, you can visit the TRG Academy website or contact our team directly for more information.
Moreover, we also offer a free seven-day trial for you to test out the platform and our courses before committing to a purchase.
What does each TRG Academy course feature?
Each course covers a specific topic related to SunSystems, such as fixed assets, inventory management, financial reporting, etc.
At the start of each course, learners will be introduced to foundational concepts to help them understand the field. As they progress, more intermediate and advanced topics will be covered.
Each course offers step-by-step videos, quizzes to assess knowledge, and practical exercises to allow learners to put theory into practice using the real system.
This comprehensive approach enables learners to gain a deeper understanding of the subject matter and develop their skills effectively.
Additionally, each course concludes with a Learning Check, which assesses your understanding of the subject matter. Upon completion of the training, you will receive a certificate that acknowledges your dedication to learning and mastering SunSystems.
Learn more: Explore the range of SunSystems courses currently offered on TRG Academy
TRG Academy also offers learning paths in a variety of fields for all different kinds of needs and skill levels. Currently, we have developed specific paths for Financial Controller, General Accountant, Accounts Payable, Account Receivables, Fixed Asset Accountant, Account Requisition, Purchasing Accountant, Sales Accountant, Inventory Accountant, System Administrator, User of Infor OS, and User of Infor EPM.
Our dedicated courses and learning paths are currently available on the TRG Academy website, with more being developed and published monthly. If you don't see a path that aligns with your needs, don't hesitate to contact our team and let us know. We are always looking to expand our offerings and cater to the diverse needs of our learners.
Each learning path is carefully curated and is designed to build on and support one another so that you can develop a thorough understanding of the subject. Our crafted learning paths are also designed for different levels of learners, from beginners to advanced. They can also be customised to meet the specific learning goals of an individual or group of learners.
One of the advantages of learning paths is that they provide a structured and organised approach to learning that helps you stay focused and motivated. You can track your progress through the learning path and see how far you have come.
Another advantage of learning paths is that they provide a flexible, self-paced learning model, allowing you to learn independently. This is particularly beneficial for learners with busy schedules who prefer to learn at different times.
Overall, it is important to approach the software with a willingness to learn and a desire to understand how it can help you manage your organisation's finances more effectively.
With the right training and practice, you can become proficient in using SunSystems and take advantage of its many features to streamline your financial operations.
For beginners who want to start learning the main concepts of SunSystems or professionals who want to develop their knowledge of the SunSystems software further, the TRG Academy will be a great place for them to enrol in the courses.
Start your journey with TRG Academy today!