We have mentioned time and time again the importance of having leadership development programs in place. Moreover, a closely linked leadership development plan and business strategy can result in stronger, more agile companies.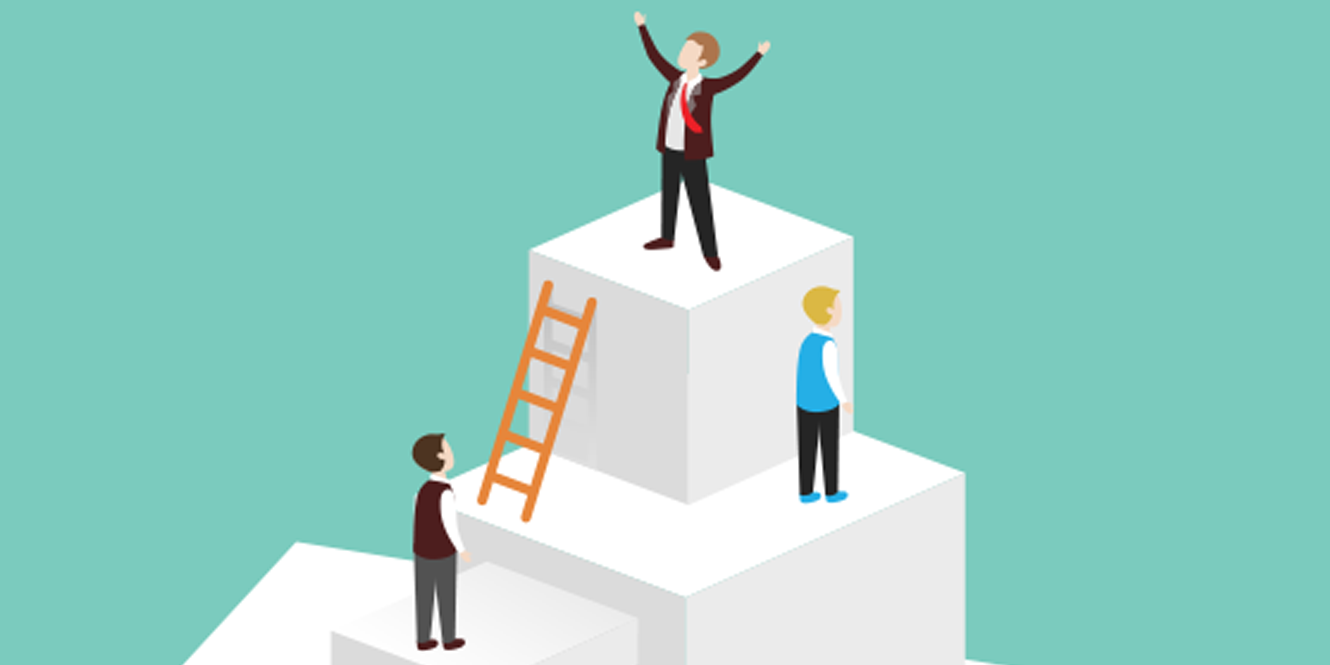 Having a general plan to support your employees' career paths is essential. But sometimes, one size does not fit all.
Read more: Critical Factors for an Effective Leadership Development Program
Leadership development programs for all levels
Having targeted leadership development programs (LDP) for each management level is quintessential in ensuring there are no skill gaps and the change in position happens smoothly.
Each level of your managers faces different challenges. Shifting from managing oneself to managing others, and eventually, managing leaders requires individuals to develop particular skill sets. Training delivery methods also vary upon the level.
Read more: Duplicating your top employees
Develop emerging leaders/ individual contributors
The leaders in this cohort go by many names. Some would call them individual contributors, while others fancy them with the name emerging, high potential leaders.
In general, they are high potential individuals who are made leaders for the first time. They have distinct development needs, and the training method should be catered to this specific group.
As they are just beginning their leadership journey, they need to learn the organisational leadership style, the common language in addition to learning to increase their self-awareness, strengthening their relationships with cross-function team members and managers, and developing a wide range of leadership skills.
Organisations can consider including the following elements into emerging leader development programs:
Self-assessment: to assess the current skills, identify skill gaps and areas that need improvement.
Take charge in key functional projects: to allow leaders to embrace the new accountabilities and stretch their limits.
Participate in mentoring and coaching sessions: to connect leaders to other departments, develop their mindset and strengthen their relationships with other leaders and teams.
Infographic: Are you a traditional or collaborative leader?
Develop mid-level leaders
Organisations often forget about this group as it wedges between the C-level executives (the highest power rank) and the first-line managers (the new "rising stars"). But"), but as organisations today are getting flatter and leaner, the role of middle managers are also becoming increasingly more complex with far less job security.
Many companies commit the crime of developing middle-level managers the same way they do for lower-level managers. This group of leaders helps to translate the expectations and goals set by the upper management level to their peers and the lower managers who then put the plan into action.
They have been managers for quite some time. Thus, they possess deep connections with others and are more experienced in handling complex issues. Their development plans should focus on further deepening their current skills, amplifying results through employee engagement, operating strategically, leading other leaders, and establishing teams.
Organisations can consider including the following elements into middle management development programs:
Undertake

360-degree feedback

to identify skill gaps and their impact on others.

Practice resolving highly complex business issues with a diverse, cross-functional group.

Practice coaching and mentoring the emerging leader group.

Participate in cross-functional, cross-level, or international assignments to diversify experience.

Take charge in major strategic initiatives to practice leading other leaders.
Read more: Recipe for successful middle management
Develop senior leaders
The C-suite executives are expected to strategically lead the whole business to success, to be forward-looking, and to drive action through others. As they possess the ultimate power, you may wonder why we have to continue training and developing them.
Read more: Leadership development – What can we learn from Toys-R-Us failure?
If your organisation has never had a formal LDP, building one from the top-level down is nothing but beneficial. The top-level management already have a deep understanding of the business goals and objectives as well as the expected leadership competencies to drive the organisation. Therefore, their LDP goals will closely align with the business more. They also have the power to facilitate leadership development discussion.
Organisations can consider including the following elements into senior manager development programs:
Discuss complex business issues and personal LDP goals during one-on-one coaching sessions.

Conduct executive team coaching to share best practices and strengthen team/business unit bonds.

Identify areas for improvement and their impact on other leaders through 360-degree feedback.

Pursue higher educational programs and training for executives to deepen critical industry-specific skills.
Read more: 9 classic mistakes when using 360-degree feedback
Post-development reinforcement
Our brains naturally forget about unimportant information that we don't use regularly. Studies have proven that the learning retention curve gradually deteriorates over time if we don't forcibly or strategically come up with solutions to combat the issue.
We forget as much as 90 per cent of newly acquired information within 30 days, and 70 per cent of that loss happens immediately after day one of learning. This puts pressure on L&D function,functions considering the time, effort, money, and human resources put into making leadership training happen.
Fortunately, we can increase the learning retention, remember what we learn for longer with the right reinforcement strategy. For example, frequent reminding, retraining, writing the new information down, taking tests and quizzes. All are simple tactics frequently used to boost our memories.
In conclusion, each leader level is critical to the organisation. Their particular needs have to be addressed using the right leadership strategy. To strengthen your leadership pipeline as well as ensuring the move of your leaders across levels occurs flawlessly, it all comes down to effectively identify the right candidates.
TRG Talent is experienced in helping companies to identify high potential individuals. To learn more, request a Leadership Development demo and talk to our consultants today!