Organisations today have to face the challenges in recruiting for key positions in the state of the candidate experience and the application process has become more complicated over time. Moreover, the young candidates now are digital natives; they study your company and working culture through online tools before applying.
As for the organisation, the requirement for a candidate to be qualified for a role is a complex combination of different skills and experiences, apart from the technical knowledge they gained in school. In short, in order for the employer and potential candidates to meet halfway, organisations need to start cultivating for a stronger employer brand.
Read more: Must-Have Qualities of Leading Employers
What is employer branding?
In short, employer branding is defined by how people (the candidates, your employees, the general public, your partners, etc.) perceive your company. It is determined through your actions and the messages you convey as an organisation. A good employer brand makes the company an ideal place to work at in addition to helping the company to retain talents and captivate potential candidates.
Candidates learn about your brand through the products, services or from their personal knowledge and experiences. A strong employer brand attracts more talents and puts you upfront in today's competitive job market. Employer brand affects every aspect of the business; from the way your business communicates online, the content of your job offers, to the comments your employees make, and the types of perks and incentives you offer.
Read more: What Should Be Included in Your Employee's Development Plan? (P.1)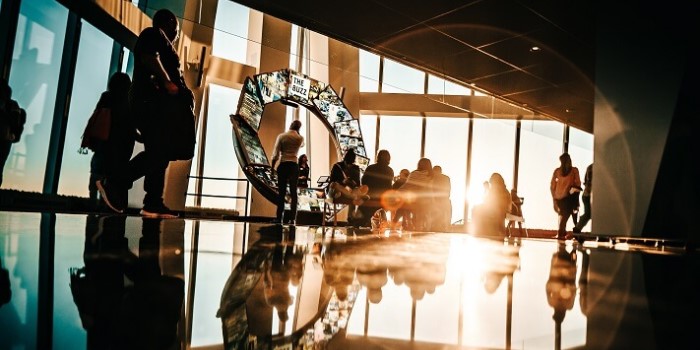 Why employer branding matters
Effective recruitment
With employer branding to represent the entire organisation, businesses are able to promote their own values; hence, differentiate themselves from the competitors and attract quality talents. Additionally, companies can have more control when filtering through the pool full of potential candidates to select those that truly fit in with their culture.
Your hiring process can be a lot easier once potential employees are familiar with your brand. You will never run out of applications for a vacant position, reduce the cost per hire and decrease the employee turnover. Having a strong, differentiated and prominent employer brand will help you attract and retain top-tier talent – specifically young professionals.
Read more: 3 Evolving Aspects of Leadership & Management in the Digital Age
Ensuring your employer brand expresses your culture, environment, values, and strategic vision is essential. Specifically, employer brand can also result in a better engagement from staff members, since they know what their company stands for, and they know what collective goals they're all working towards.
Company culture
Employer branding goes hand in hand with company culture. By creating a positive company culture, organisations can shape the candidate's perception of their employer's brand. Attractive, flexible benefits (such as encouraging reward for achievements), promoting a work-life balance lifestyle, and aligning mutual goals will add to your overall employer brand significantly.
Researches show that employees that work in supportive company culture is more engaging and have a higher level of satisfaction, leads to better performance. Modern open offices, entertainment facilities and health programs – all add to a sense of culture, further shaping a candidate's idea of what an employer's brand stands for. It saves time and effort for both sides in the hiring process as candidates know if they would be a good fit for the company's environment before they apply. 
Read more: Key Factors to Consider When Improving the Candidate Experience
Brand advocates and ambassadors
Employer brand is best reflected through your current employees and their willingness to advocate their organisation. It depends on your employees to sell your employer brand, and with the ongoing growth of social media, this is becoming even more accessible.
One way to do this is by putting up positive thoughts and reviews from current employees on your website and including them in your image, this adds to your employer brand building and means people are more likely to trust these positive statements. Potential employees see you valuing current employees' opinions and will, therefore, find working for your organisation much more attractive.
Read more: A Glance at the Changes of Recruiting in the Digital Age
A candidate's perception of an employer brand consists of every interaction they have with the organisation. It gives the business a human voice leading to increased engagement and a larger, better-tailored audience. In an increasingly candidate-centric marketplace, a business needs to focus on building their employer brands and enhancing their competitive advantage in the talent marketplace.
Looking for better ways to maximise your current talent management strategy? Talk to our experts by requesting a completely free demo today!