Hospitality faces unique challenges and has specific requirements, making conventional accounting systems unfit for this industry.
Accounting software for the hospitality industry needs to have industry-specific functions such as strong reporting capabilities that can highlight areas generate the most revenue, and services that are no longer profitable.
Hotel accounting needs to corral different revenue streams but manually compile data is no longer a viable approach. Today's accounting departments need automation to eliminate disparate, siloed information.
Read more: Pressing challenges for the hotel accounting team in today's digital age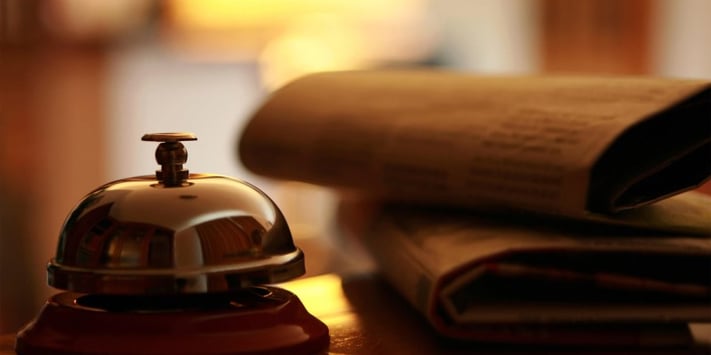 Must-have features of accounting software for hospitality
Accounting ensures hotel businesses won't go astray, mismanaged, or become inefficient. Accounting software for hospitality, specifically for hotels, needs to be powerful enough to handle the influx of data hotels generate on a daily basis, and then extract insights from these data to make strategic business decisions.
Accounting software for hospitality must comprise reporting, consolidating, planning and some following additional features
1. Dashboard and reporting
The reporting tool is essential in showcasing daily rates, occupancy levels, seasonal trends. Many accounting solutions come with pre-built, industry-standard report templates that offer greater flexibility for accountants to quickly dive into details that matter to all key stakeholders.
Dashboards are where critical performance metrics and financial information are visualised and displayed based upon each viewer's role and responsibilities. The visualisations on dashboards allow managers to acquire fast answers at just a glance.
Read more: Must-have qualities of hotel accounting information
2. Automated data integration and consolidation
Hotel chains that manage multiple business units require to see the bigger picture via one standardised, integrated report. A tool that enables hoteliers to do just that will help them to utilise their limited time to focus more on mission-critical tasks instead of combining and re-formatting different reports.
Furthermore, accounting software that is capable of communicating flawlessly with third-party systems, such as the reservations management system, POS machine, housekeeping function, or asset management system not only can help hoteliers eliminate silos, it can also empower them to make better decisions based on accurate data.
3. Business planning
This feature allows managers to compare data through different variables (time, department, cost centre) and different scenarios, thus, enables them to plan for the future in details.
Even in cases that require detailed planning for the smallest cost item, an accounting function that allows users to divide a fixed amount of your main account line into sub-accounts and distribute over a defined time period would be hugely beneficial.
4. Collaboration tool
Let's not forget that the annual budget and forecast plan handled by the accounting department relies heavily on how well they communicate cross-departmentally.
An accounting software that allows simultaneous connection across the organisation can minimise the time and effort needed to send documents back and forth, ensure that only relevant personnel will be involved in the process, correct data/ documents are forwarded to the right managers for approval, and more importantly, guarantee reports are done on-time and complied to industry standards.
Read more: Providing stellar service for hotel guests with social collaboration tool
5. Reservations
Nowadays, reservations are not only made over the phone but also in a variety of methods, such as via the hotel's website, OTAs, or mobile apps. The accounting and reservations functions should be tightly integrated to ensure all inflow of data and money is captured whenever a booking is made, and deposits/payments are done.
Some property management systems also integrate smart features that offer tighter control over housekeeping functions, facilities and asset maintenance as well as event bookings. Linking the accounting software and the central PMS is highly useful in ensuring hoteliers and revenue managers gain visibility of the entire business.
6. Labour scheduling
Integrating labour scheduling into accounting software allows managers to control costs and employee expenses better by ensuring minimum staffing, containing overtime hours, and scheduling the best performing staff during the busiest times/ seasons.
This is a helpful tool for streamlining operations based on sales trends, past data, and employee availability.
7. Food cost control
Food usage and wastage, if not tightly managed, can result in massive expenses. The forecasting and budgeting functions in some accounting software allow managers to predict future needs, special events, or menu changes based on variances in expected versus actual ingredients used, spoils, mistaken orders, and other inefficiencies.
For hotels that house restaurants or offer food and beverage services, it is essential to have a food cost control features integrated into the accounting system.
8. Customer relationship management (CRM)
It is vital for hotels to turn every lead into an actual sale. A dedicated function to handle relationships with both current and future customers will empower hoteliers to offer more tailored services.
The customer's information stored in CRM feature and their spending recorded in the accounting software is also useful for future marketing campaigns.
What modern, next-generation accounting software has to offer
The general trend in enterprise management solutions today is towards the cloud, hence the birth of cloud-based accounting software to aid revenue managers and hoteliers. Cloud accounting software not only offers all of the aforementioned features but also contains these four "impossible to ignore" benefits:
Automation and accuracy: next-generation accounting solution automates the process of invoices, account statements, and payslip generation, making them much more manageable with high precision. If data is entered correctly, all subsequent calculations will also remain perfect, thereby eliminating typical manual errors.
Anywhere, anytime access: cloud accounting software is the solution of choice of many hotel businesses regardless of size due to its flexible payment model and the ability to access quality insights in real-time, via any mobile device.
Ease of use: next-generation accounting software is designed with the customer in mind, which features formulas and look and feel similar to some of the common financial processing tools; thus, significantly reduces the time for accounting professionals to get used to the new solution.
Speed and efficiency: thanks to its ability to automate manual processes, the accounting department will work at a much faster pace, greater accuracy, and higher productivity.
Forward-thinking hoteliers have adopted cloud property management solutions, which has built-in advanced accounting capabilities that can help them to save time, effort, and cost while increasing efficiency.
Are you looking to upgrade the current accounting system at your hotel? Let us help you choosing the best fitted solution for you. Simple click the request a demo button below!