The top priority for healthcare organisations is to deliver effective treatment at optimal costs. As such, medical practitioners and the finance team must collaborate to alleviate the patient's physical and financial pains.
The accounting department should act as the enabler and facilitator of a healthcare business, ensuring every medical facility has the funds they need by generating enough revenue and ensuring medical bills get paid on time.
To efficiently manage revenue, the accounting function needs to rely on software to collect accurate information for billings and claims, such as patient eligibility, insurance codes and approved/ denied claims.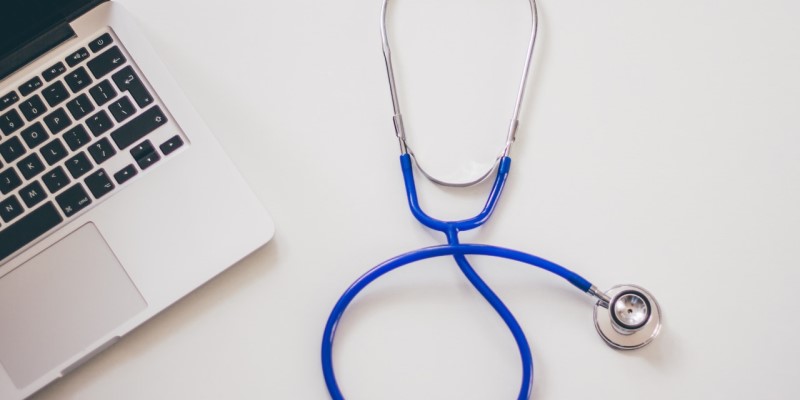 Issues that can be prevented with healthcare accounting software
There are more than a handful of issues that can be mitigated with accounting software:
Inaccurate information:

 manual data entry

can lead to misplaced and inaccurate records, which can negatively impact the bottom line.

Lack of

communication: to design a cost-effective treatment program, medical practitioners and accounting function needs to collaborate well and frequently. Frequent meetings among staff members are also critical to ensure decision-makers stay on top of things and information presented in financial reports is accurate.

Improper

workflows: such as workflows for validating patient eligibility, for settling payments with insurance providers, for following up with approved/ denied claims and missing charges. Therefore, accounting staff needs a robust workflow system to minimise mistakes.
Due to the complex nature of the healthcare industry, suitable accounting software for healthcare organisations should enable the accounting department to automate and standardise billing processes, lessen clerical work, and provide a unified interface for every user, thereby eliminating costly data entry errors.
Read more: How has Dana-Farber shortened their budget cycle by 40 per cent?
Must-have features of accounting software for healthcare
Core features in accounting software for the healthcare organisation must include:
General ledger (GL): a record of all financial transactions in the medical facility, which comprises expenses, revenue, assets, and liabilities. 
Accounting Receivable (AR): represents all the money owed to the medical institute but not yet paid.

Account Payable (AP): represents all the money the medical institute owed to its suppliers and creditors.
Other essential accounting features that can greatly benefit healthcare organisations include, but not limited to, the following.
Reporting
Similar to every other industry, healthcare needs a robust reporting tool to help automate the report generation and gain insights on the performance. Reports generated need to be based on different needs of different audiences, such as the public, senior management, and hospital trustees.
The tool should also provide the ability to filter data by department, employee, type of supply in addition to the ability to identify trends to help users and decision-makers to gain a complete view of the entire business operations and pinpoint opportunities.
Moreover, a powerful reporting tool can help healthcare organisations produce insightful reports while ensuring businesses stay compliant with government regulations, industry standards, corporate protocols and minimise costs associated with these guidelines.
Read more: Infor Query and Analysis – Financial reporting at your fingertips
Another critical aspect of accounting software that healthcare organisations should pay close attention to is the security feature. The accounting software must strictly follow privacy regulations, namely the Health Insurance Portability and Accountability Act (HIPAA) to ensure sensitive patient information is well protected, secure, and safe.
Data integrations
Data stored in disparate systems will become siloed, which then will take users an awfully lot of time to collate and make sense of them all. And by the time all needed data is compiled, they might have become dated and irrelevant.
Seamless integrations allow users to make full use of information and ensure data is updated in real-time and is stored in one single place.
Therefore, effective accounting software for healthcare needs to be able to integrate with these systems to bring financial data, insurance claims, treatment plans across the business into the back office.
Accounting software that integrates well can help users to automate processes, streamline workflow, minimise administrative costs, improve operation, promote collaboration between teams, and make data more accessible.
Read more: Networked analytics – The next wave of Business Intelligence
Billing
Healthcare organisations handle billing to both private and government insurance schemes. The accounting software needs to have an up-to-date list of all latest insurance premium codes to ensure all billing information is accurate. 
Insurance premiums and bureaucracy associated with the healthcare industry add multiple layers of complexity that are not commonly seen in other industries. 
The accounting software needs to address this complexity with a robust billing tool and suitable integrations (e.g. with electronic medical records) to help all users to stay on top of the latest coding information, claims, forms, billing progresses, claim submissions, etc.
Medical materials management
Medical facilities invest a lot in equipment, building and IT infrastructure, and loads of supplies. There needs to be an accurate track record of all assets and their life cycles to minimise lost, overbuying/ overcharging as well as to calculate their depreciation accordingly.
As the accounting system lies at the heart of the organisation, it needs to be comprehensive and scalable to allow healthcare business to increase efficiency, quickly earn a return on investment, and reduce admin costs. Not only that, but the right software also helps to reveal relationships between data, provide quality insights to help management make the most impactful decisions.
Having a suitable accounting software in place can ensure business goals are met, medical facilities can maintain normal operation by meeting payroll responsibilities and pay for expenses.
Cost-effectiveness is another reason for healthcare organisations to invest in accounting software. Insurance providers need cost-effective treatments and medicines. Patients also prefer hospitals to keep the cost of treatment as low as possible, particularly recurring patients.
To prevent additional or unnecessary fees that can crank up the total bill, having a team of doctors with excellent medical knowledge together with an effective accounting system can maintain long-term cost-effectiveness for the business.
The future of Accounting is in the cloud. Cloud-based accounting software can help businesses, regardless of size and industry, reduce the hefty upfront investments in hardware, IT personnel, and manual maintenance.
Cloud solutions are safe, secure, and convenient as they allow users to obtain financial insights anytime, anywhere.
At TRG, we offer Infor SunSystems, a comprehensive financial management solution that is hosted in the cloud and purposely built.
Its latest version, SunSystems 6.4, is not just a new update of the venerable accounting system, it represents a quantum leap in enterprise software. The solution is packed with capabilities beyond what a traditional financial management suite can deliver.
Moreover, it provides top-notch security and seamless integration with a host of consumer-grade Infor and non-Infor products, such as Birst (networked analytics), Infor Q&A (reporting tool), Infor Document Management, and more.
Witness first-hand Infor SunSystems in action by simply clicking the request a demo button below.