Financial services firms today still face the lingering effects of the latest global financial crisis. What's more, regulatory reform, complex reporting requirements, low interest rates on top of disruptive technologies have forced financial institutions to quickly adopt agile strategies and solutions to stay competitive.
Read more: Must-haves of accounting software for financial services firms
Financial services encompass a wide range of businesses, such as banks, credit unions, credit card companies, insurance firms, investment funds, accountancy companies and many more.
But regardless of the vertical, they all need to be able to quickly and accurately answer every concern from the stakeholders while remaining compliant to the changing regulations. And Infor SunSystems can help financial services businesses to achieve just that.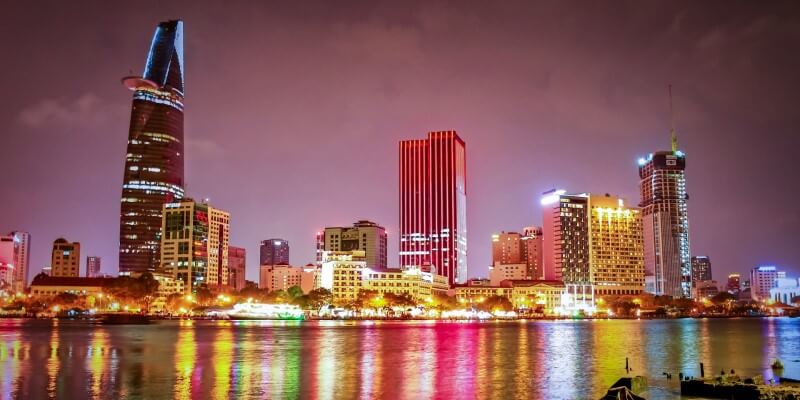 Financial services firms facing the data problem
The financial services industry in recent years is constantly facing a multitude of challenges, and technology is certainly one of them. Many executives demand their IT departments to improve efficiency and reduce costs.
While traditional banks and financial institutes are struggling with how to transform digitally, FinTech businesses are gaining popularity with customer-friendly solutions using cloud computing and other disruptive technologies.
What the financial services industry has to pay extra attention to is customer expectations, which are constantly changing and are easily influenced by standards set by other industries. Today's customers demand better service, seamless experience regardless of devices/ channels they use, and on top of all, more value for their money.
Furthermore, regulators also adopt new technologies to keep up with the market and to transform the way they collect and analyse information.
Living in a data-driven world, financial services firms need a solution that can help them meet today's complex analytical demands, enable them to make full use of data, discover competitive advantage, and pinpoint new opportunities.
More than just your regular financial management system, Infor SunSystems is capable of providing standard accounting functions complete with comprehensive reports and deep analysis function to help businesses like yours to overcome the day-to-day challenges.
How Infor SunSystems can supercharge financial services firms
Global, intuitive capabilities
Infor SunSystems allows you to closely monitor and analyse any KPI that matters to your situation. Additionally, it also enables you to quickly track: fund, project, cost centres, employees and other factors across all levels.
The multi-reporting capabilities in Infor SunSystems can help you to streamline month-end close, consolidation and financial reporting processes. User-friendly Chart of Accounts enables you to be more agile to meet the changing business needs. Therefore, you can save significant time and resources for other mission-critical aspects.
Read more: 7 things you may not have know about Infor SunSystems 6.4
Infor SunSystems also allows you to make full use of its wide range of pre-built reporting templates. Ad hoc or period-end reporting are now done in a matter of minutes instead of days or weeks like before.
You can create tailored reports that can highlight trends, patterns or exceptions with minimal effort and without the aid from an IT professional. What's more, all pre-built templates or ad hoc reports are compliant with the latest regulations, such as the UK GAAP, US GAAP, and IFRS.
Information can be exported in spreadsheet format or pdf, which can then be shared utilising any methods of your choice.
The built-in in-context analytics and BI empower practically any user to make immediate and better decisions without IT assistance.
Seamless integration
Thinking of integrating Infor SunSystems with another application? Powered by Infor OS, the next-generation operating system, Infor SunSystems can seamlessly integrate with other Infor solutions or third-party software, such as business intelligence, document management, data lake, etc.
The seamless integration ensures a smooth flow of data, which potentially eliminates information silos that prevent you from making informed decisions. Integrating Infor SunSystems to your existing business systems also ensures every level within your organisation can meet statutory and management reporting requirements. Data is displayed based on roles and can be viewed on a desktop or any mobile devices of choice.
Read more: 7 worst financial fiascos caused by Excel errors
To further enhance collaboration, Infor Ming.le can be included in the solution. Infor Ming.le is a social collaboration platform for enterprises that features commonly used functions such as like, comment, follow, tag a person, and attach files. With Infor Ming.le, you can easily create a centralised space for communications, which ensures all information across the company is easily accessed, tracked, and stored.
Multi-currency functionality
Infor SunSystems offers multi-language, multi-entity, and multi-currency, which are capable of displaying up to five reporting currencies per transaction to help financial services firms to manage their global presence with ease.
You can post a transaction in any currency or modify the foreign exchange rates at a click of a button. Consolidate data from multiple business units with a different base or reporting currency can also be made without any headache.
You can customise your dashboard to view information that is most relevant to you in real-time. What's more, Infor SunSystems also allows you to limit users access to protect sensitive information.
Flexible deployment options
Infor SunSystems can be hosted in the cloud or on-premise (or a hybrid configuration). Infor SunSystems Cloud is hosted by Amazon Web Services, one of the most secure, reliable, and affordable cloud service providers today.
With Infor SunSystems Cloud, you can save on costs associated with hardware and infrastructure. Furthermore, contrary to popular belief, cloud solutions are regularly monitored and updated. You can sleep well at night without worrying about your financial data being leaked, stolen, or tampered.
Read more: How financial data is protected on SunSystems Cloud
Infor SunSystems offers more than 20 major languages, including Vietnamese. Data can be entered and stored in any required language, all within the same installation.
TRG International has more than 20 years of experience in implementing enterprise software solutions for companies in different industries, ranging from financial services to hospitality, telecommunications, retail and manufacturing. We strive to achieve 100 per cent customer satisfaction and successful Infor SunSystems implementation.
What you may not know is that TRG is the only provider of Infor SunSystems 6.4 in the South East Asia region. We also offer SunSystems Cloud so you can be more flexible in choosing a deployment method that fits your current situation.
We believe that Infor SunSystems can supercharge your digital transformation journey and revolutionise the way you operate.
Thinking of revamping your legacy accounting software? Stop hesitating! Talk to our consultants today and experience first-hand the full power of Infor SunSystems.