Inforum 2020 was intended to take place in Las Vegas, but the recent health pandemic completely flipped the plan. Feeling concerned for both participants and its employees, Infor turned the much-anticipated annual event into an astonishing virtual experience in a mere couple of months.
The event witnessed over 13,000 registrations on the kick-off day. This year's theme, "Unprecedented challenges, Real opportunities", highlighted the wavering market conditions, unprecedented pressures, and how businesses can embrace technology innovations to turn disruptions into opportunities.
Despite the ongoing calamity, Infor CEO, Kevin Samuelson, opened his executive keynote speech with great positivity about the future of businesses and enterprise software. "Companies have realised that now is the time to act, as change is accelerating in every industry, in every country and every process."
Read more: How innovations help deliver on-time, on-budget IT projects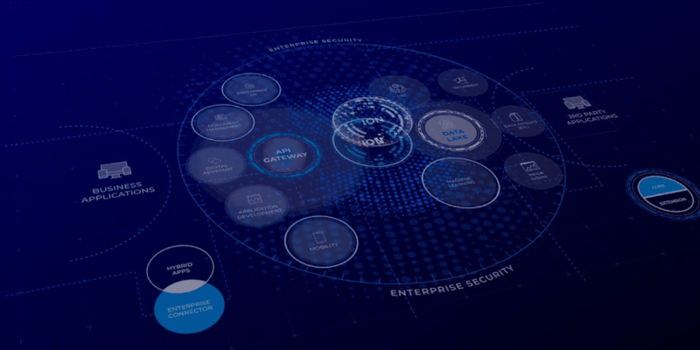 Why cloud, why now?
A substantial number of Infor customers are still using on-premise solutions, but according to Samuelson, perpetual sales have slowed down while its SaaS sales have increased by 30% in the past few months. The percentage of customers upgrading from on-premise solutions to the cloud has reached 80%.
COVID-19 has forced businesses to reimagine the way we work. Since the usual operations can no longer be conducted in-office, technologies that once viewed as risky, expensive or time-consuming are now the driving force that enables agility, reduces costs, and thus, sustain revenue.
Nevertheless, cloud adoption has been underway for years, but it took a pandemic to accelerate the trend. Samuelson commented: "For example, our manufacturing and distribution customers have had to completely reimagine supply chains, inventory management, go-to-market strategies, delivery and pricing. They are having to tear down old systems and assumptions, embrace the change that is underway, and prepare for even more rapid change – much of which is unknown and could play out in many different ways."
Read more: Industrial and digital titans merge - Koch Industries acquires Infor
Infor CloudSuites – Deeper developments, more use cases
Infor CTO Soma Somasundaram then took the virtual stage to drill deeper into Infor CloudSuites. In just three years, the suite of products has onboarded more than two thousand customers and has undergone impressive enhancements to offer industry-specific capabilities, meet sub-verticals unique demands, thus delivering successful outcomes to all customers.
Since the beginning of Infor's industry multi-tenant CloudSuites journey, the company's ultimate goal is to build an innovation platform – a shared services technology infrastructure that underpins all of Infor applications.
The company started with three initial components, ION, Ming.le, and five layers of security, as the only integration technology that also provides the unified user experience, single sign-on, and security architecture to users across the suite.
Over time, Infor expanded its innovation platform to include API gateway, document management, data lake and more. It is now the platform that powers Infor CloudSuites. In the past year alone, Infor continues to add more capabilities to the platform. A few notable highlights include:
Integration of

Coleman

with

Microsoft Teams

Data governance via data lake

App development with data lake as the source

d/EPM

workforce + custom budgeting

Expanded connectors and third-party APIs
Vertical-specific with last-mile functionalities and a new Bill of Rights
Infor continues to focus on last-mile features, namely last-mile integrations, localisation, and last-mile content. Somasundaram further emphasised the immense benefits of these last-mile features, e.g., industry-specific KPIs and workflows, or the statutory compliance support, can empower Infor customers to work more innovatively with out-of-the-box solutions, no customisations needed, and most importantly, achieve results exactly the way they expect.
"By going deeply into the industry needs, we're able to look beyond a single-point solution to offer holistic insights and drive smarter, better outcomes. That's what creates a sustainable operational advantage for your business", he said.
Earlier this year, Infor was fully acquired by Koch Industries, which guarantees a steady investment for Infor to keep up with more in-depth research on capabilities enhancements and acquisitions.
Companies in Infor's key industries and segments that were slow to adopt cloud have changed their views. In the same week of Inforum 2020, the company released a new Multi-Tenant Cloud Customer Bill of Rights to correspond to the tremendous increase in cloud customers. The Bill of Rights provides an extra layer of guarantee for clients considering CloudSuite in addition to allowing them to hold Infor accountable.
Infor expects to enhance the Bill of Rights over time, but at the moment, it features six rights:
Flexibility

Transparency

Ease and speed of obtaining support

Availability to count on

Peace of mind knowing data is secured

Customers control their own data